Are you the type of person who gets snap happy on holidays, filling your camera-roll with thousands of photos, leaving no meal un-flatlayed or drink un-boomeranged? This post is for you.
Although you'll still find the occasional, non-digital, analogue diehard loading rolls of Fujifilm into the back of their Nokia, most travellers have gone digital when it comes to capturing their travel memories.
While technology might have evolved, our behaviour of wanting to share our captured memories with friends and loved ones has remained the same.
To help understand how BNE travellers manage their hundreds (or thousands) of holidays snaps, we asked our Facebook Community to share their insights into what they do with their travel memories after returning home to BNE.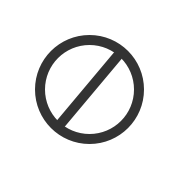 1. Create a photobook
If you're a traditionalist who gets nostalgic flicking through the pages of a photo album and passing them around at a family gathering while providing a running commentary about the holiday at the same time, create a photobook to store your travel memories.
Not only can you keep all your holiday photos grouped together (just like the old days of albums) photobooks are easy to put together – simply upload your images from your phone to your favourite photo book supplier and click 'create'. 
Take the advice of BNE traveller Sue Reeves and create "photobooks of [your] favourites." 
We all know how cluttered camera-rolls get with blurry photos or screenshots. Simply select your favourite photos of the holiday and use these for your photobook and delete the rest.
With turnaround times as short as three to five days for an express service, create your photobook online before you depart your final destination, and it can be in your hands a few days after touching down at BNE – perfect timing for post-holiday catch ups.
2. Store them on a hard drive
Looking for an electronic photo album? Think portable hard drive.
Make like Marie Kondo and organise your digital photos using folders to separate your photos onto an external hard drive. 
There's no limit to the level of Kondo-ing you can achieve, either. Spent three weeks crisscrossing Europe? Why not break it down into subfolders for each country you visited? 
Take it one step further and create a naming convention for each individual image – Year_Month_Date_Description – and your images will be presented in perfect chronological order.
This is the method adopted by BNE traveller Michael Maguire whose photos, "live on in the hard drive." 
Want to show your friends what you got up to? Simply plug the hard drive into your Smart TV (if you have one) and you're just one click away from sharing them with anyone who pops over.
3. Use 'the cloud'
We're not talking about the mass of minute liquid droplets suspended in the atmosphere; we're talking about the online storage of your data via the Internet. 
BNE traveller Pemerintah Tepat Masa shared his trick of managing his travel memories this way, and uses "cloud storage, like Google photos, Facebook or Telegram."
The added benefit of cloud storage is you can access the photos anytime, so they are always sharable and freeing up precious space on your phone, too. 
You don't need to be in front of someone to show them your holiday pics – just send them the photos direct from the cloud to their device. 
4. Create albums on your phone
Have you ever been sitting with a friend and chatting about a holiday that happened in the past, and then proceeded to spend up to 15 minutes trying to locate the photos in your camera-roll? BNE travellers too.
Solution? Create mini albums in your smartphone, that way you'll be just one tap away from accessing all the holiday photos together.  
Make sure you name your albums whether it be the event, occasion and add the year.
While sorting your images into albums, get in the habit of deleting the photos you haven't included – they've been excluded for a reason.
Get in the habit of culling the worst photos in your camera-roll and set a reminder in your calendar for five minutes a day to go through and delete all the poor-quality or duplicate photos. Facing a 14-hour flight home from your holiday? It's the perfect way to pass time on aeroplane mode at 40,000ft. 
If you choose to keep the photos organised on your phone, make sure you regularly download the images to a device – you don't want to lose all your travel memories if something happens to your phone.
5. Create a video with your holiday snaps
Convert your travel memories into a video to relive your journey day by day.
Storyboard your journey and select images in chronological order – from your first #holiday snap under the yellow departures arch at BNE until your final return flight home.  
All you need is video editing software, such as iMovie on an Apple laptop or Movie Maker on Windows laptops. Choose your favourite images, overlay a catchy tune and add captions to help tell the story – voila.
BNE traveller Jonathan Davies takes this approach when returning from a holiday and suggest to, "make a video on the flight home."
The video can be shared directly with friends and family via email, Dropbox or uploaded to YouTube.
6. Gift your travel memories to a loved one
Why keep the photos for yourself, when you can gift them to friends and family?
Follow the lead of BNE traveller Paulo De Figueiredo, "when we took our toddler to Japan, I used our holiday photos to make a story book for his grandparents for Christmas that year." Christmas. Presents. Sorted.
Not only is a photobook the perfect gift, it's also great for family members who are yet enter the digital era (read: no smartphone or cloud storage account).  
No need for your grandma to sign up for a Dropbox account, just send her a photobook instead.
Simply upload your photos and voila, presents for the whole family are sorted. 
Do you have any travel photography ideas to share? Leave a comment on our Facebook post:
CREDITS
Feature image: What to do with your holiday photographs | Image by Shutterstock
Looking for more ideas to help when you travel? Check out these travel tips.