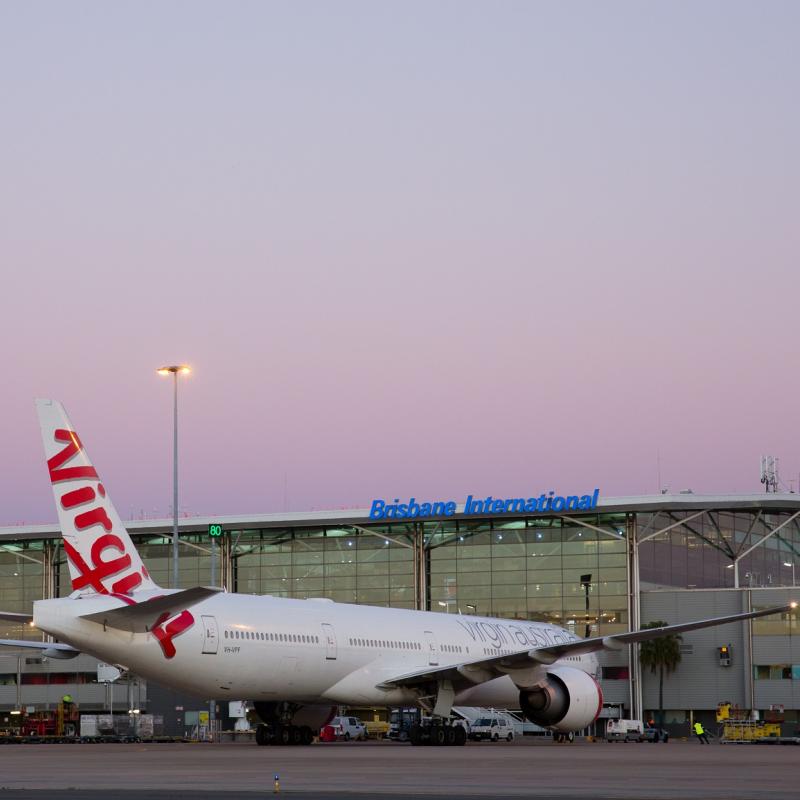 Brisbane Airport is home to two contemporary passenger terminals. Our terminals service airlines that connect Queensland to domestic and international destinations.
Infrastructure includes 96 recently upgraded check-in desks, self check-in kiosks and bag drops, to enable smooth and efficient travel.
Our terminals offer cafes, dining and retail, in addition to passenger infrastructure and security services. 
The terminal screening equipment upgrade to introduce additional non-invasive security monitoring will be completed at both the domestic and international terminals by 2025.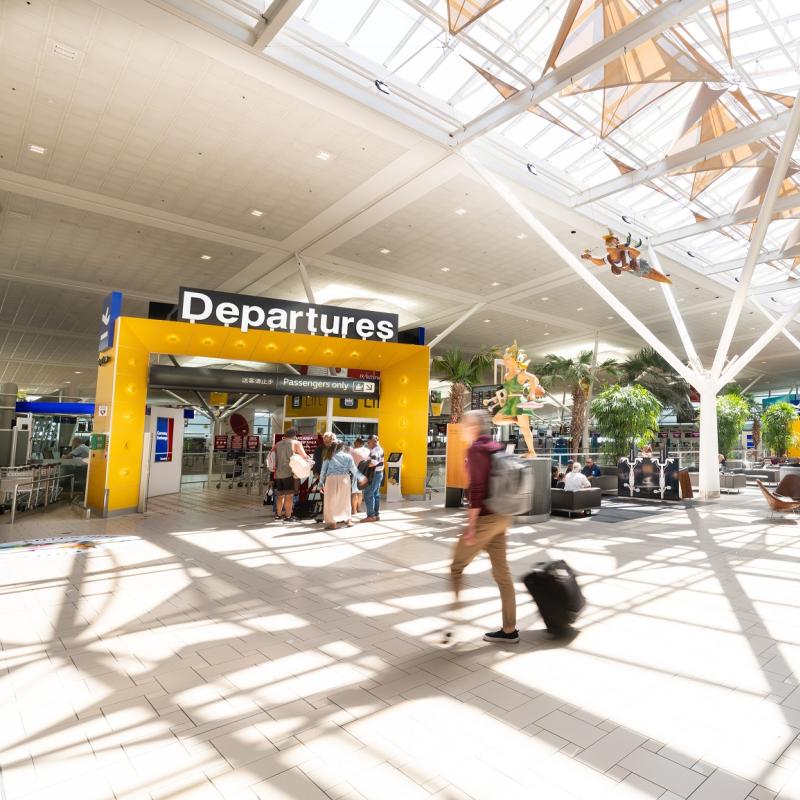 Brisbane Airport's Domestic Terminal is Australia's third-biggest airport in terms of passenger numbers.
In 2022, about 14.6 million passengers transited through the terminal with an average of almost 2,600 flights a week.
The International Terminal supported the travel of more than 2.5 million people in 2022.
One of the terminal's highlights is the massive 750m digitally reproduced artwork from First Nations artist Sally Gabori that greets arrivals.
Contact Us
Jay Boughton
Commercial Manager – Leasing and Development