Safe Travels, from the team at Brisbane Airport. ✈️
Welcome to Brisbane Airport's International Terminal.   
Before you fly
Remember volume limits apply on powders, liquids, aerosols and gels when travelling on international flights. 
Not sure what you can bring onboard? CASA has got you covered, check out their "Can I pack that?" website. If you are planning to travel with medication, medical devices or medical equipment, please refer to the Department of Home Affairs website. 
Unsure about entry requirements for your destination? The Australian Government's Smartraveller website has a page for each country and links to their requirements. 
If you're planning on using the Tourist Refund Scheme, complete your application online to streamline your process at the airport. 
Airports are busy environments and for some people this can be a stressful experience. If you or someone you are travelling with has a hidden disability, you can collect a sunflower lanyard to wear through Brisbane Airport. Learn more about the Hidden Disabilities program here.
 
Arriving at Brisbane International Airport
If you are receiving a lift from a friend or family member, passenger drop-off is via the Green Zone on the Level 4 Departures Road. This is the best option if you don't mind a speedy farewell. Learn more about passenger drop-offs here including accessible options.
If you are planning to leave your car at BNE, we recommend booking parking in advance. You can choose from ParkLong, ParkValet or AIRPARK for access to the International Terminal.  
Once you have arrived at the terminal, head to level 4 to check-in for your flight. 
 
Now, all that stands between you and your international flight are two simple steps - and we promise you'll be on the plane and making plans for your in-flight entertainment in no time. 
Step 1: Security Screening (compulsory for all passengers)
It's compulsory for all departing passengers to undertake a security screening of their body and belongings before travel.
The process involves either passenger screening (x-ray of belongings and walk-through metal detector) or randomised body scanning.
Body Scanners
You may be asked to step through a body scanner instead of the metal detector at the screening point. Body scanners are used at Brisbane Airport to detect prohibited items carried on passengers. They use non-ionising millimetre-wave technology to detect items worn or carried on the body, and pose no harm to pregnant passengers or those with medical conditions. Refusal to comply with the body scanning process will mean you are not allowed to board your flight.
Key facts about body scanners:
Passengers will be selected at random to participate in a body scan.
Body scanners used in Australia are equipped with special enhancements to protect your privacy.
They do not show identifying features, rather highlight areas that need further investigation.
For more information about this body scanning process, visit TravelSECURE.

Things to know about belongings screening:
As an international passenger, you need to present any powders, liquids, aerosols and gels in your carry-on baggage for screening.  Liquids, aerosols and gels must be placed  in resealable plastic bags for this process.

Key facts about powders, liquids, aerosols and gels:
Passengers are only able to take liquids, aerosols and gels in containers up to 100ml in size in carry-on baggage.
Liquid, aerosol and gel items must be stored in a resealable transparent plastic bag that measures approximately 20cm x 20cm.
For inorganic powders such as salt, talcum powder and sand a limit of 350ml or 350g per passenger applies.
More travel tips for where to pack powders, liquids, aerosols and gels.
Visit the TravelSECURE website for full details on the restrictions on powders,liquids, aerosols and gels and how these rules apply to Duty Free goods.
Step 2: Passport Control (compulsory for all outgoing passengers)
The last step before you fly is Passport Control which can be conducted:
Electronically via SmartGate; or

Manually with an Australian Border Force Officer.
When can I use SmartGate?
Brisbane Airport's Departure SmartGates are a simple, one-step process that offer travellers a more efficient way to clear Passport Control. They uses face recognition and matching technology to process travellers.
If you have a scannable ePassport, you may be able to self-process through Passport Control using SmartGate. SmartGate technology can process all travellers, regardless of age or nationality - so long as travellers are able to understand and follow the process without assistance. For more information, visit SmartGate.
When will I be directed to an Australian Border Force Officer?
Families travelling with young children, passengers who are unable to use Smartgate without assistance and those with non-scannable passports will be directed to an Australian Border Force Officer for manual processing.
Step 3: Waiting to board your flight
Boarding Gates
Boarding gate numbers will be made available one hour prior to departure. 
What's open at the International Terminal?
With the reduction of passengers through the International Terminal, some food outlets and retail stores remain closed. Please check what's open at the International Terminal here and make other arrangements if necessary.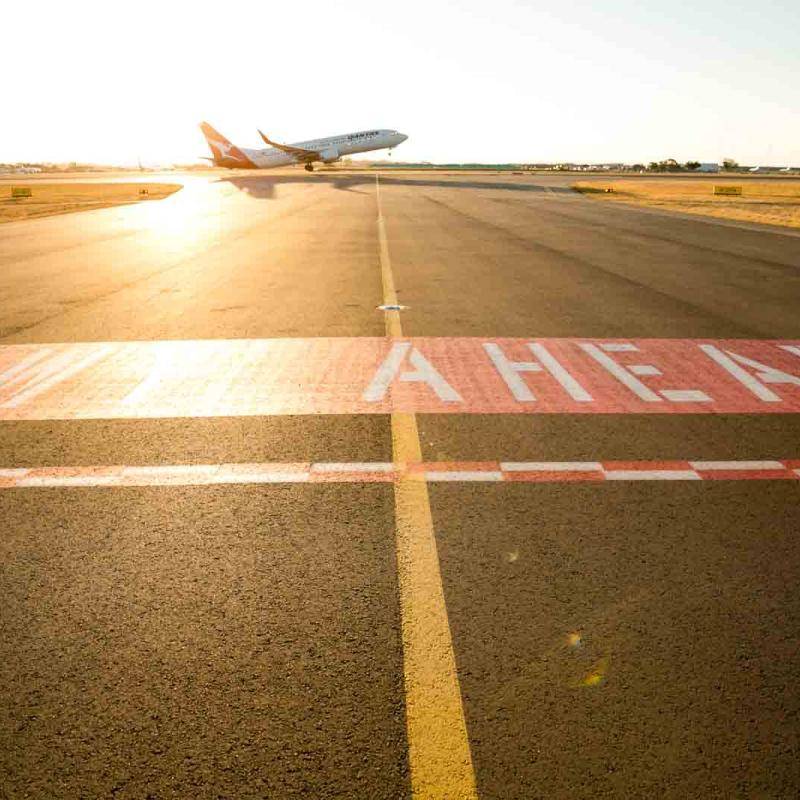 Travelling with special needs
Are you a traveller with special needs planning a trip via Brisbane Airport? Read on for tips on planning your trip, getting to and from the airport, parking, moving around both terminals as well as services and facilities you will find at BNE.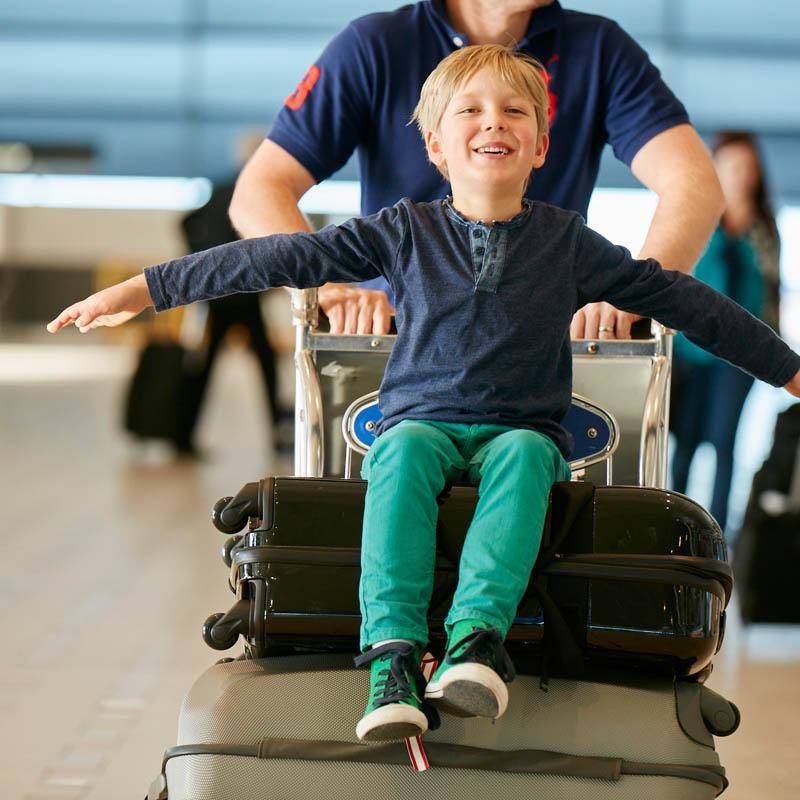 Travelling with children
Travelling with your family can be a rewarding and memorable experience, but it can also come with a few hurdles. Reduce your stress with some extra planning and the following information to help you travel through Brisbane Airport.