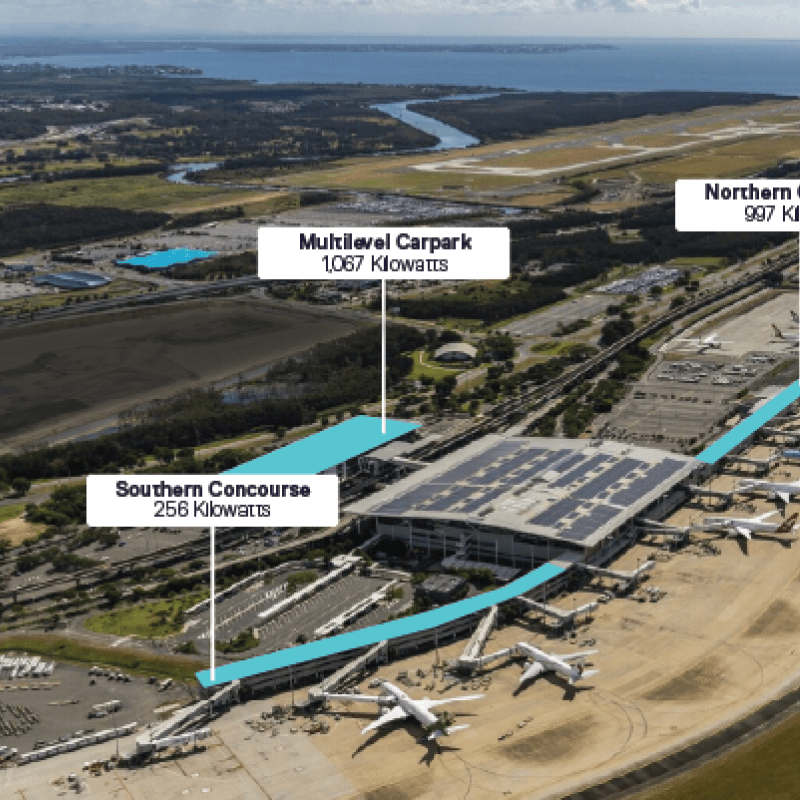 Overview
Brisbane Airport remains committed to renewable energy across all areas of the airport and with a precinct that is operational, 24 hours a day, 365 days a year, the power required to light, heat, and cool each of the facilities is significant. As part of our ongoing sustainability strategy, we are embarking on a project to expand our solar energy assets at the International Terminal. This includes an additional 5,000 panels, producing 3.2 Gw/h per year, covering 7% of the airport's total energy requirements.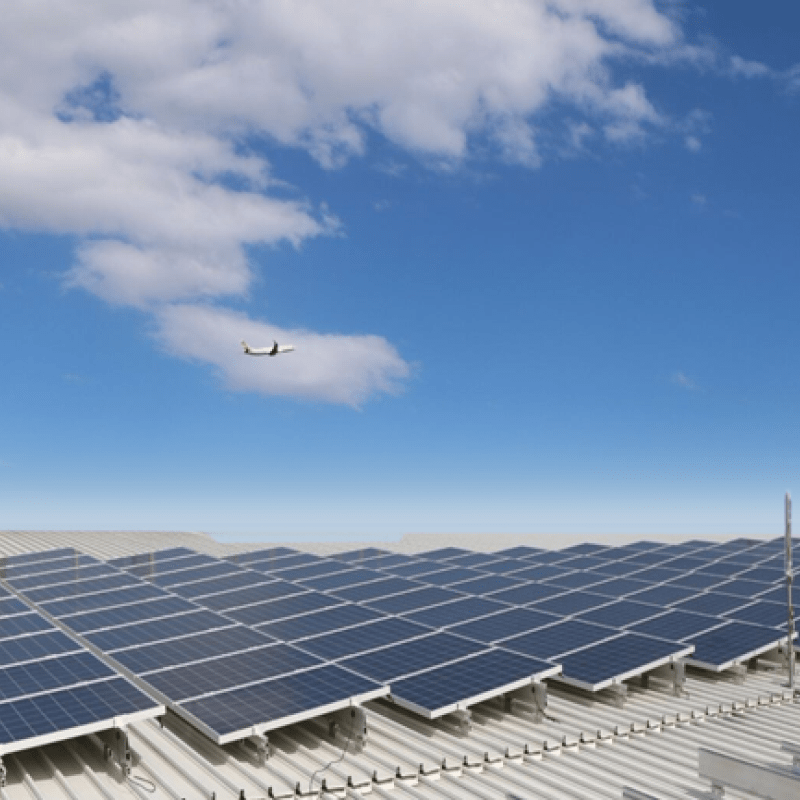 Sustainability Improvements
In FY20, our panels generated 9.72 GWh of renewable energy.
Our Rooftop Solar is the largest panel installation at an Australian airport and the largest commercial system in the Southern Hemisphere.
Since 2012, BAC has had an extensive energy reduction program which saves more than 8 GWh per year.
These panels will generate close to a quarter of BAC's annual energy consumption and reduce our carbon emissions.
2018 Solar Installation Video
In 2018, Brisbane Airport Corporation (BAC) invested $11 million in a major solar project across six sites on the airport. This project added 18,000+ panels to the airport precinct which span an area of 36,000 square metres (or more than twice the size of the Melbourne Cricket Ground).