At Brisbane Airport Corporation our vision is clear: Connect the world. Create the future.
We're building an Airport City that connects people, creates community and fuels our economy.
But we also need to be more than an airport. We are a place where business grows, a place people come even when they're not flying and a place that creates jobs for generations to come.
By following our vision, values and purpose we will be a world-leading airport precinct that our communities trust and are proud of.
Our values
How we do things is just as important as what we do, and our values guide our daily decision making, how we operate and who we hire. It also enables us to make our vision a reality. We can only 'connect the world' when we connect together as a team.  
Our culture is anchored in these four values:
Care
Everything we do comes from a place of care. When we care about the work we do and the people we work with, it shows. We pick people up when they fall because we're all in this together. By cultivating a positive atmosphere at BAC, we will have the confidence to work together without fear of judgment. Whether we are working with a team, our customers, the community, or by ourselves, we always make sure care is at the heart of our decisions.
Communication
The first step to successful teamwork is to listen and talk openly, honestly, and respectfully. We all want to be on the same page with each other – it makes projects and innovation much easier. Speaking up, even when it may not be easy, is the best way for our ideas to help shape the future of BAC.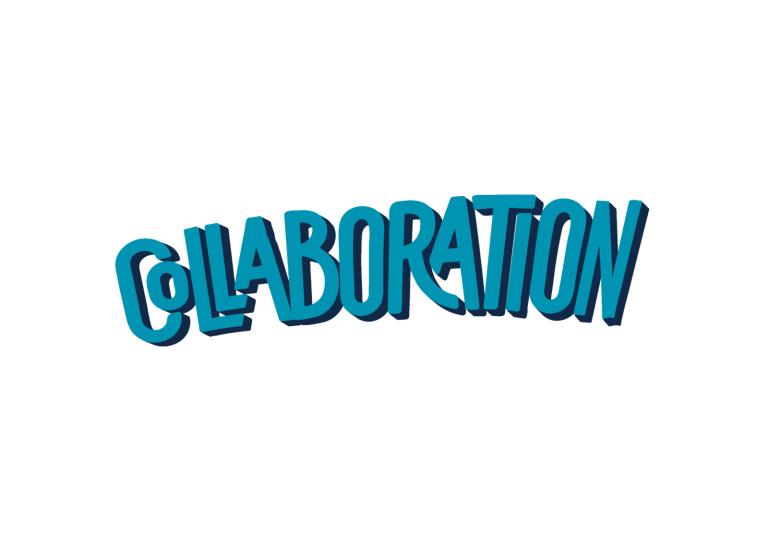 Collaboration
Working together is at the heart of everything we do. An airport is a place where there's always a new challenge to solve, but we can tackle anything when we work together. Because teamwork promotes creativity, productivity and growth, our collaboration will help lead BAC to an innovative and bright future.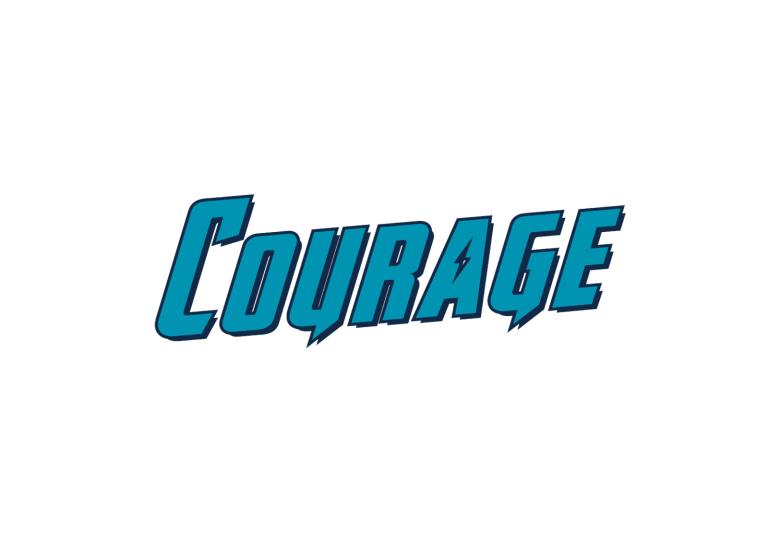 Courage
If there's a box, we want to think outside of it. We have the power to innovate, excite and create – whether we're problem solving, brainstorming or collaborating, every day is a new opportunity to break barriers and shape the future of BAC. Having the courage to speak up, make hard decisions and ask difficult questions is what allows us to continue to grow.
Our purpose
Our role extends beyond providing effective and efficient aviation services and facilities. We exist to shape Queensland's future, helping to employ thousands of people across our precinct and creating economic benefit for our region.
Our purpose is to deliver value to our 'Four Bosses':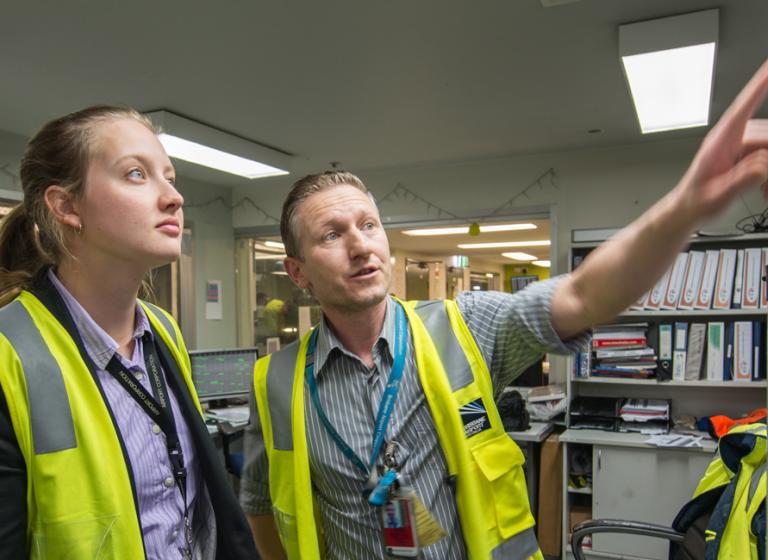 Employees
Our most important asset is our people, whose passion for Brisbane Airport is the fuel of our success.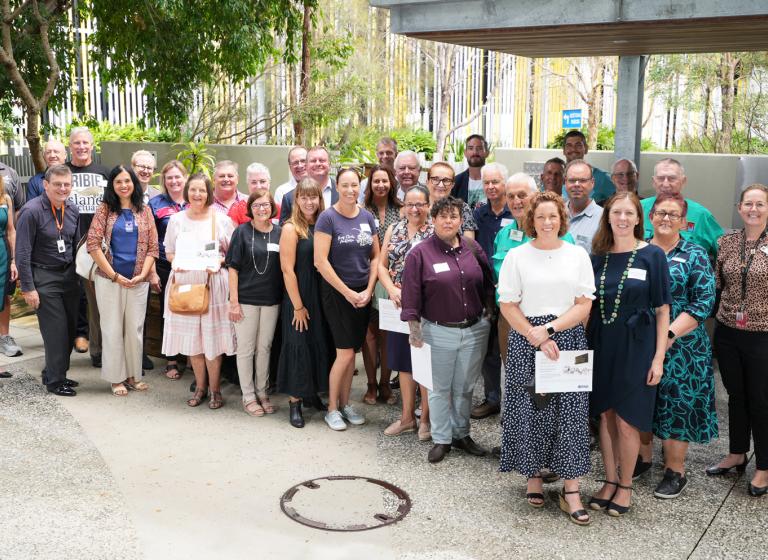 Community
BNE exists to serve its community, and by having an open and honest relationship with our community we can grow together.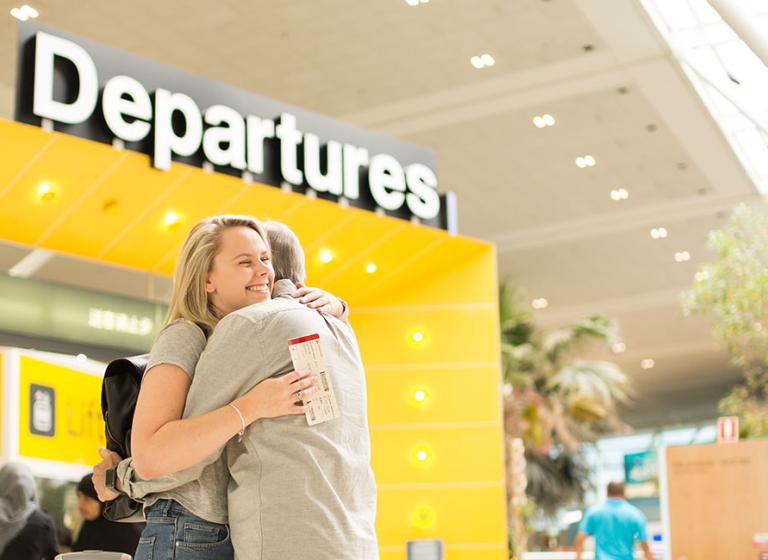 Customers
Our customers have choices, and to make it easy for them to choose BNE we keep their best interests at the heart of our decision making.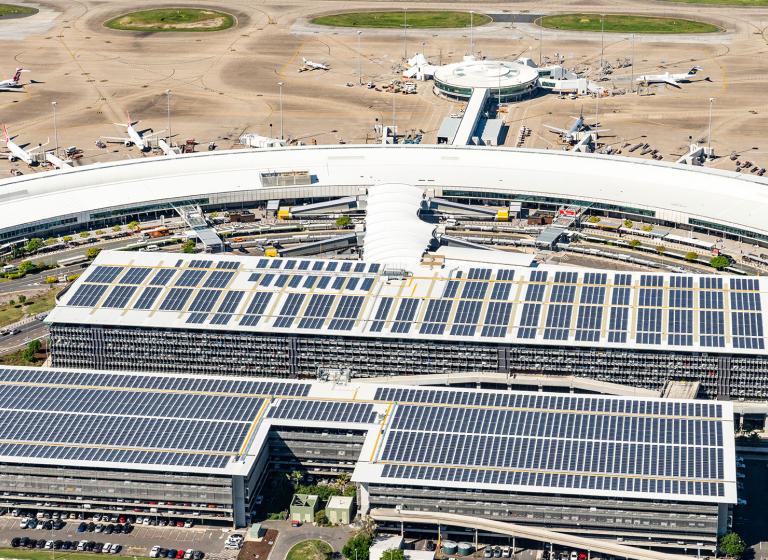 Shareholders
By creating value for everyone we also create sustainable value for our shareholders who believe in us and want us to succeed.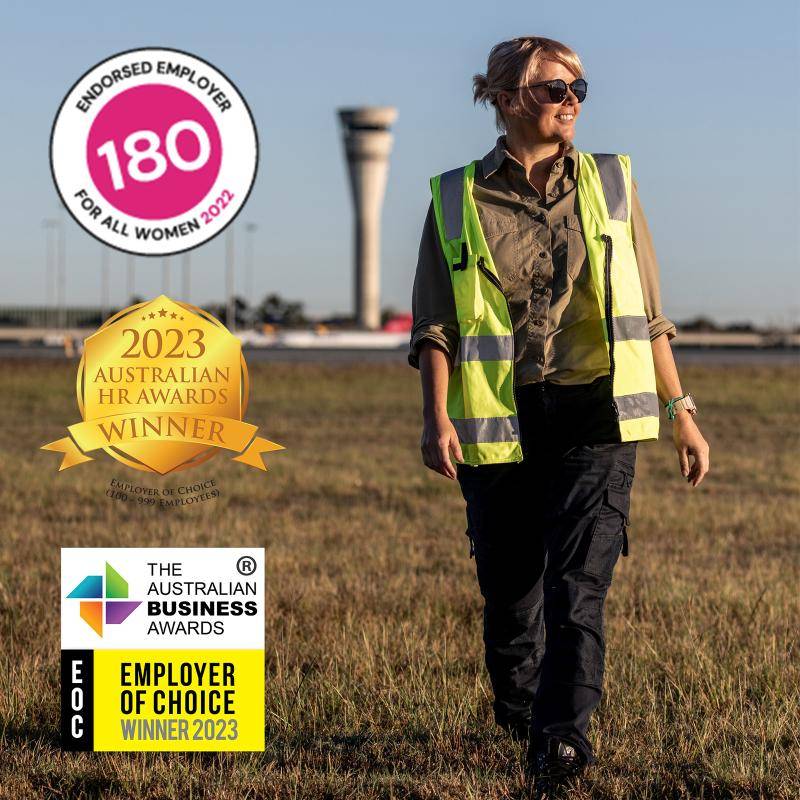 An employer of choice
We were recently named an Employer of Choice at the 2023 Australian Business Awards and the Australian HR Awards, which recognises BAC as the best organisation to work for in Australia with 100-999 employees. 
BAC is also proud to be a WORK180 Endorsed Employer. Our partnership highlights our improvements in diversity, equity and inclusion and drives policy changes to continue to evolve as a great place for women to work. 
A diverse workforce for a diverse industry
BAC recognises that a diverse workforce is key to achieving our future goals and strategies. When it comes to inclusion in the workplace, we lead by example and actively encourage an inclusive environment where our colleagues and peers feel free to contribute, ensuring our ongoing success. The Diversity and Inclusion Council invites you to participate in our regular events and initiatives that fosters a supportive workforce.