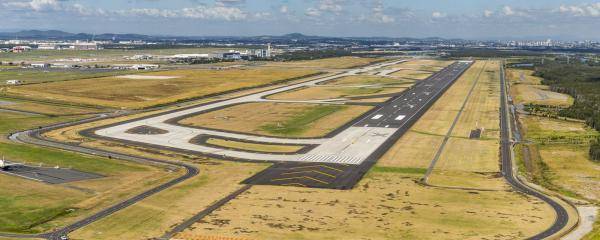 Brisbane's new runway project was one of the largest aviation construction projects undertaken in Australia and officially opened on Sunday 12 July 2020. Find out more about the early planning, benefits of the new runway and the construction process.
Completed in 2020, the Domestic Terminal redevelopment delivered a world-class airport environment for passengers.
With 18,000 solar panels installed across the Airport precinct between April to December 2018, BAC continues to plan ways in which we can offset our carbon emissions into the future.