Completion: In stages - all complete 2026 
Construction jobs: 200+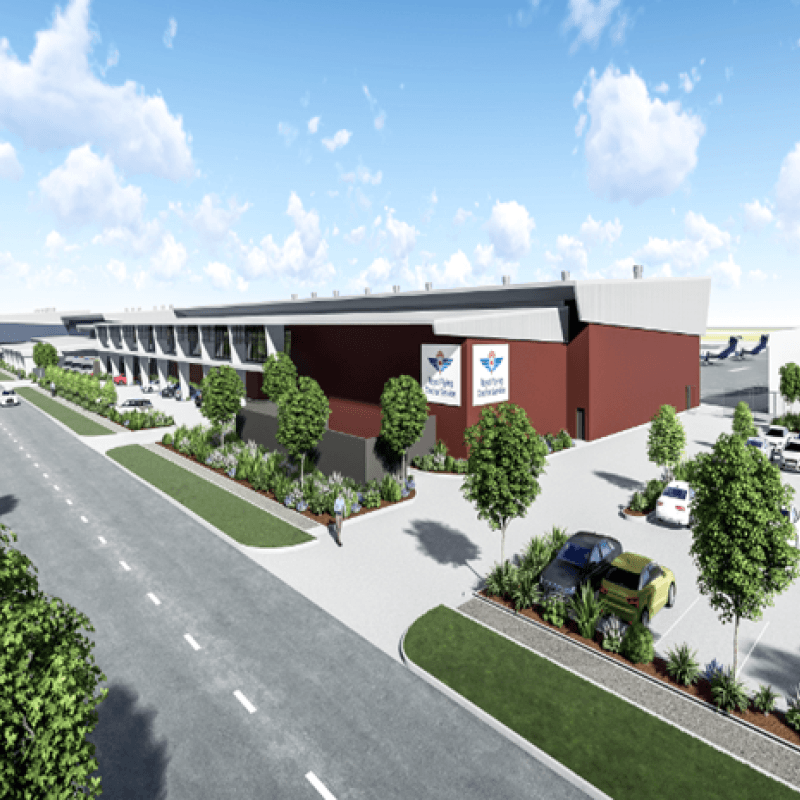 Overview
Brisbane Airport Corporation (BAC) is set to deliver a Queensland Regional Aeromedical Base that will connect more Queenslanders to major hospitals and life-saving medical care.
The 14,470m² multi-tenanted facility will be located between Brisbane Airport's two runways at the Airport North Precinct and will accommodate the Royal Flying Doctors Service (RFDS), LifeFlight and Queensland Health facilities. It will feature new patient transfer facilities, state-of-the-art hangars for fixed and rotary wing aircraft, administration areas, and a medical base for regional patient and donor transfers. 
Experience the project
Brisbane Airport plays an essential role in the 24/7 connection of Queensland to urgent medical care. This new Aeromedical Base will bring all providers together into one innovative world-class hub, with a transfer facility providing patients on the move with the very best clinical care possible.