Timing: July 2023 - March 2024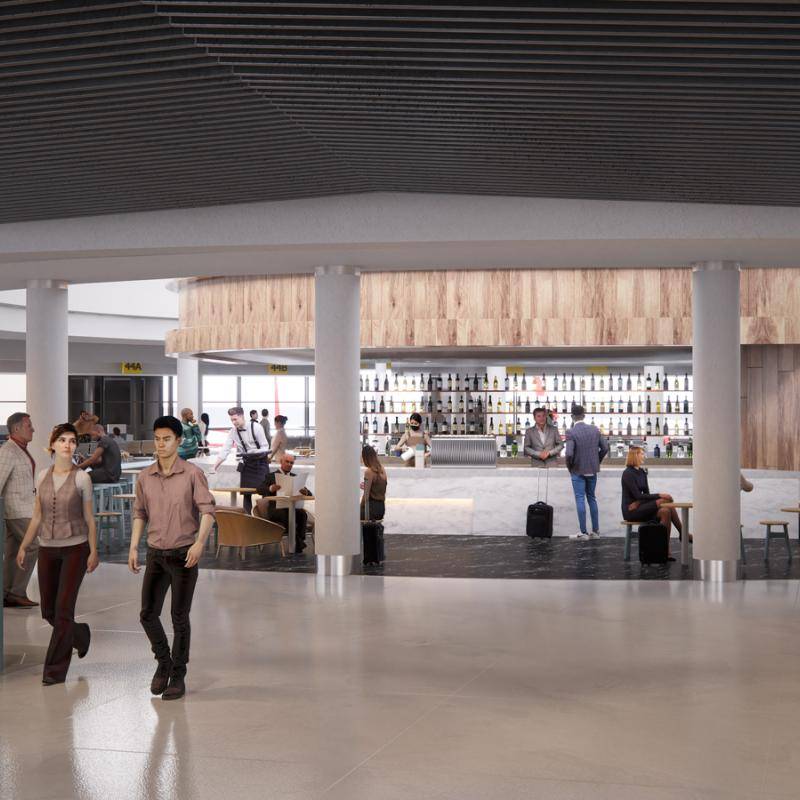 Overview
Redevelopment works have commenced in the southern end of the Domestic Terminal (predominantly servicing Virgin flights).
Brisbane Airport Corporation (BAC) is investing $7.8m as part of this project, which will deliver 10 new and refurbished food and beverage outlets and adjacent gate lounge seating areas for passengers to enjoy while they wait for their flight.
Construction timeline
This is the final stage of the Domestic Terminal Redevelopment, which began in 2018 and included 50 new and refurbished retail outlets in the northern and central terminal areas.